SLM3505 Selective Level Meter
Selective Level Meter
Portable selective level meter with colour display and USB memory stick interface for data transfer. Includes VSWR and impedance measurement.
Field Portable Power Line Communications Analysis
The SLM3505 was designed to provide a single instrument solution for the Electric Utility System Protection Engineer and Relay/Communications Technician responsible for the alignment and maintenance of Power Line Carrier, Audio Tone and FSK Communications Systems. This multifunction instrument replaces all 4 existing Power Line Carrier Instruments in one for a fraction of the cost, all in a compact lightweight package.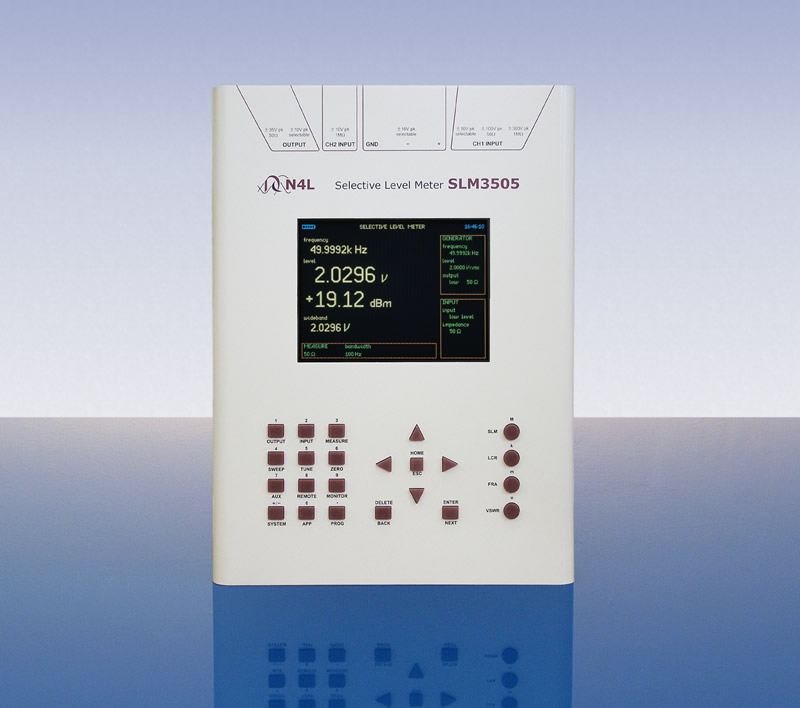 SLM3505: Selective Level Meter
This product is designed, manufactured & supported in the UK. All measurements are traceable to UKAS, certificates of conformance and calibration are supplied as standard. Our products are CE marked.